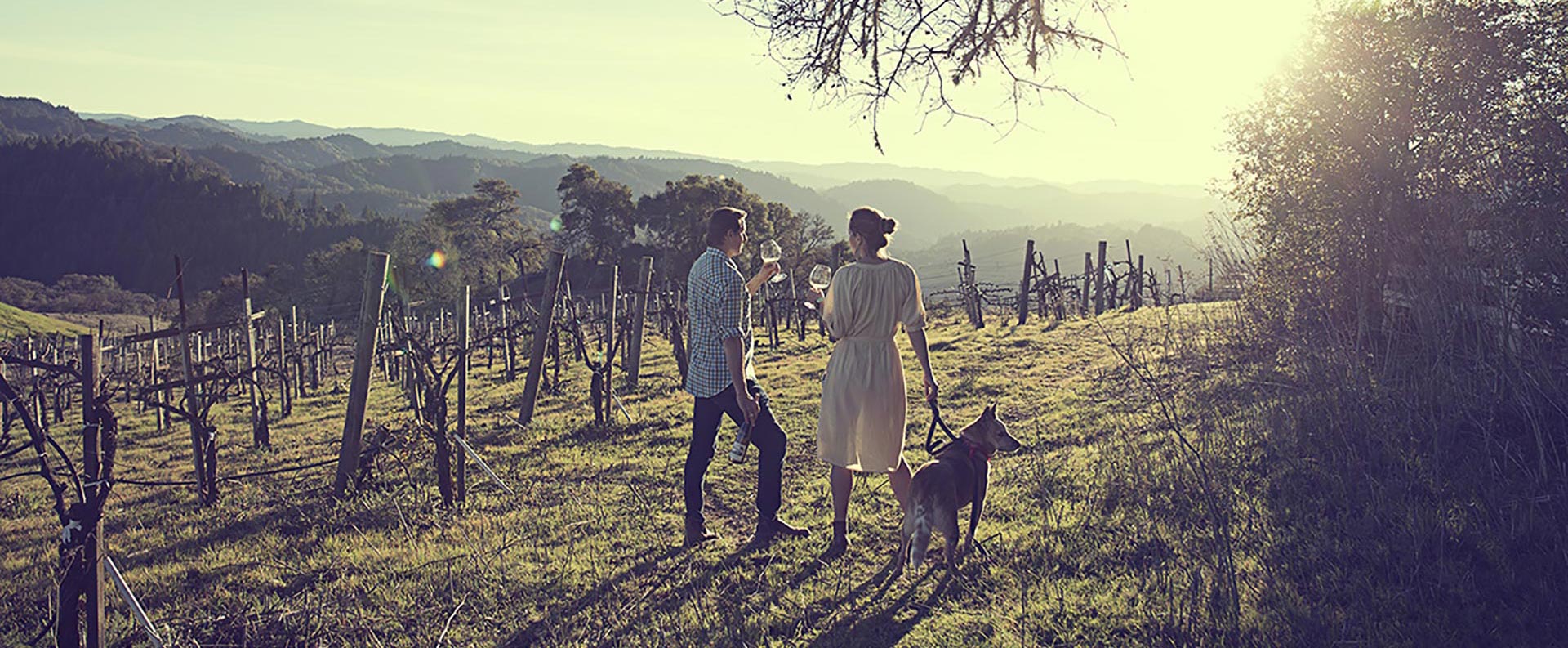 SEAWOLF Wines is a partnership between two winemakers dedicated to natural winemaking and hands-on organic farming. Living life in the vineyard and on the sea has spawned SEAWOLF Wines. Experience SEAWOLF wines while being hosted by winemaker's Jesse and Emma. Sip on handcrafted, small production natural wines made from organic grapes while being swept away by panoramic views overlooking their organic vineyard in Yorkville Highlands. Located at the top of the Anderson Valley at 2,000 feet elevation, the SEAWOLF outdoor tasting room is open daily, from 10am to 7pm; reservations are recommended.
SEAWOLF Wines is surfer and woman owned.
They are the first winery on Highway 128 as you enter the Anderson Valley into Mendocino County, located only 35 minutes Northwest from Healdsburg near the Sonoma County line, where the vines meet the redwoods. 
We look forward to hosting your next wine adventure on the majestic ridge lines of Yorkville Highlands overlooking the beautiful Anderson and Alexander Valleys. We are family and pet friendly at SEAWOLF Wines.
Reserve your mountaintop tasting experience. Start your adventure here.
Tock:   exploretock.com/seawolfwines  
Phone:   707.494.0312
Email:   [email protected]
Take it Slow,
Jesse and Emma
Organic Winegrowers