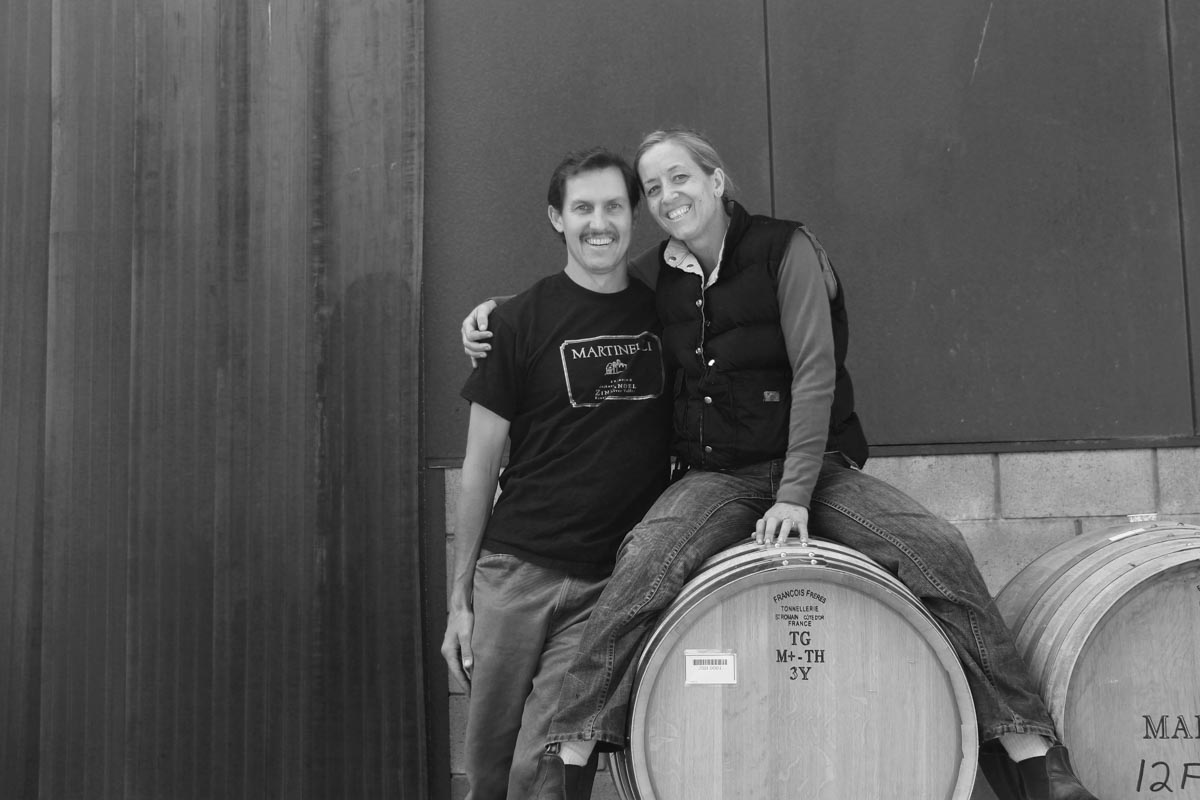 Jesse Hall
Jesse's first experience with wine as a young boy was helping his father and grandfather craft their first vintage of Zinfandel in a barn along the Russian River in Geyserville Sonoma County.  During the same period of his life, Jesse was racing sailboats on the San Francisco Bay and surfing on the Marin coast.  Eventually the pull of the ocean as a young adult was too great for Jesse.  This led him to San Diego to surf, sail and shape surfboards.
Jesse returned to his family's 164-acre farm to learn organic wine grape growing in the Yorkville Highlands AVA in Mendocino County. Yearning to know more he enrolled in Managing a Small Vineyard course at the University of California, Davis. Over the five year period of managing his family's Vineyard and assisting the business transition into an onsite winery, it was proven to Jesse that great wines begin in the vineyard.
After receiving a Viticulture degree from the Santa Rosa Junior College Shone Farm in the Russian River Valley, Jesse left the family farm and redwoods of Mendocino County to work a harvest internship at Whitehaven Winery in Marlborough, New Zealand. He helped craft cool climate Pinot Noir and Sauvignon Blanc in New Zealand and then headed back to school at California State University, Fresno to study the science of winemaking.  On a weekend surf trip back home on the Sonoma Coast, a friend opened up a bottle of Marietta Cellars Angeli Cuvee that changed Jesse's life and ignited his passion for Zinfandel. His study breaks were traveling to San Francisco to volunteer for Zinfandel Advocates and Producers to taste the best Zinfandels produced in California. He received a B.S. in Enology and Viticulture from Fresno State and then immediately took a position at Spring Mountain Vineyard in Saint Helena.
His calling for Zinfandel was answered when he joined the winemaking team at Martinelli Winery and Vineyards in the Russian River Valley. California Hall of Fame Winemaker Helen Turley's last winemaking student, Jesse learned the art of natural winemaking with exceptional estate vineyards such as the iconic Jackass Hill vineyard.
As a traveling winemaker, Jesse has visited such notable estates in Burgundy as: Domaine Bruno Clair, Domaine Comte Georges de Vogüé, Domaine De L'Arlot, Domaine Dujac, and Domaine Jean-Marc Brocard to discuss organic wine grape growing and winemaking techniques.
When Jesse is not tasting and selling Seawolf Wines, he can be found on the tractor on his family's organic vineyard in the mountains of Yorkville Highlands Mendocino or surfing on the lost coast.
Emma Kudritzki Hall
Emma, one of five children from parents Gerhard and Patricia, grew up in beautiful southern Marin County. As a child, some of her fondest memories were spending time at Buena Vista Winery in Sonoma drinking grape juice while her parents enjoyed the local wines over a picnic.
Nearly one and a half decades later, Emma completed her degree and All American water polo career from UC San Diego. It was during the summers away from college that Emma worked with her uncle on his pear orchard and vineyard that her childhood memories of family, food, and wine resurfaced. With encouragement from her uncle, Emma worked her first wine grape harvest at Carmenet winery in the Mayacama Mountains of Sonoma. Her love for agriculture, hands on labor, and team work sent her on a five year mission pursuing winemaking opportunities throughout Sonoma County and overseas before heading back to school to get her winemaking degree.
Immediately upon graduating from Fresno State, Emma accepted an Assistant Winemaker and Viticulturist position with MacRostie winery specializing in Sonoma Coast Pinot Noir and Chardonnay. It was during the early mornings of walking the vineyards and afternoons in the cellar, that Emma honed in on her approach to boots on the ground winemaking. Four years later, Emma moved on to accept the position of Winemaker for Mauritson Family Winery, applying the minimalist winemaking techniques practiced with pinot noir and chardonnay to Rockpile Zinfandels. Emma continues to travel the world as a winemaker, discussing old world winemaking techniques with some of the greatest Domaines in Burgundy and estates in Tuscany.
Yesterday
Jesse and Emma met on a blind date over fifteen years ago.  Unbeknownst to them, their first conversation comparing wine growing experiences and philosophies over a bottle of 1982 Calon Segur would lead to a lifelong journey together.
Today
The newest addition to the SEAWOLF family is Jesse and Emma's daughter, Marina.  Fourth generation organic wine grape grower,  Marina is the guardian of an exceptional viticultural heritage. Take it slow, Jesse, Emma & Marina